Accessibility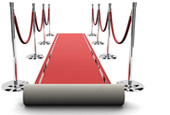 The Littman Theater & Conference Center is located at 17011 NE 19th Avenue in North Miami Beach [click for a map]. The theater is accessible from the main street level entrance on 19th Avenue.
For your convenience, to reach the lobby and box office, a ramp is available on the north side of the main entrance. The orchestra seating area is entirely accessible through a sloped ramp. When purchasing your tickets, please be aware that the only area accessible through ramps is the orchestra. Upper level seating can only be assessed by stairs.
Wheelchair seating
The Littman Theater has a section reserved for wheelchair seating. The theater is equipped with a wheelchair lift which is located to the left of the house. If you are unable to transfer from a wheelchair to a seat, please be sure to mention this when purchasing your tickets.
For the safety of our patrons, we ask that the wheel chair lift be operated by the theater staff. So upon arrival, please notify an usher and we will gladly assist.
If you have any questions, please contact us directly.