"PRO-SHOW!" VARIETY SHOW
December 5, 2013 7:00 pm
Tickets: $12.00
The Littman Theater proudly presents our ongoing variety show, The ProShow! Comedy, music, and much more.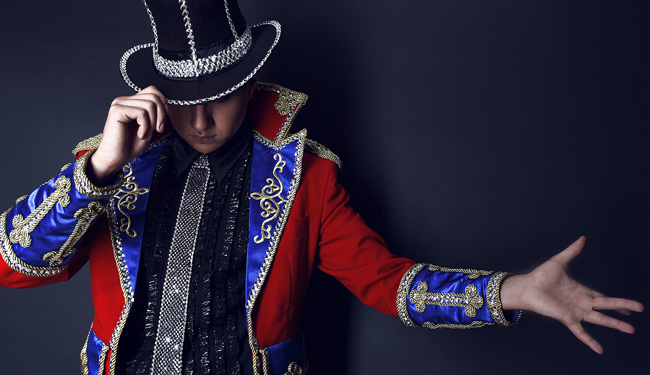 "Turetsky Choir" and "Soprano 10"
Thursday, November 21,2013 8:00pm



For ticket information call 305-283-7819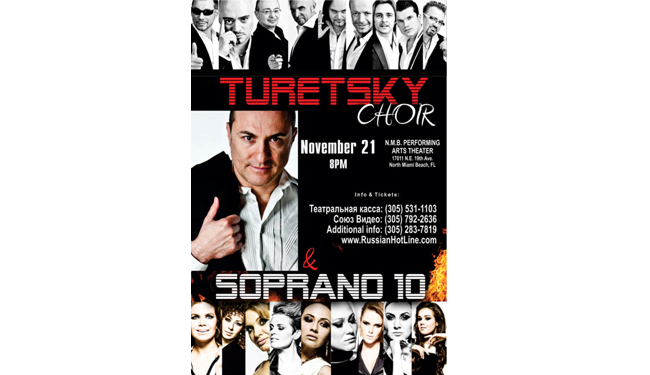 The Journey - The Battle Is Not Yours
Saturday, December 7, 2013, 7:00pm
Youth On A Mission Christian Center, Inc.
Director: Susie Moise
Info: 786-426-9407 or yoamcc@gmail.com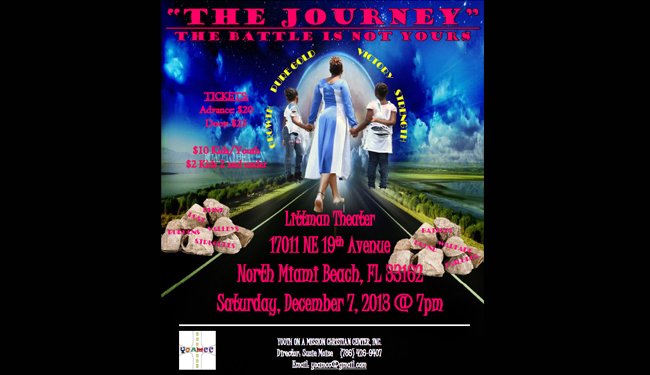 Welcome to the Littman Theater website!!!
We have redesigned our site to make it easier to keep you informed of the exciting entertainment opportunities available in the northern part of Miami Dade County.
The Littman is conveniently located in North Miami Beach, "the Crossroads of South Florida;" just minutes away from most vibrant destinations, and we are accessible from all major highways.
Our calendar is filled with a variety of culturally diverse shows and programs and you can be the first to know by adding your name to the mailing list. Become a Littman Theater season ticket holder and get prime seats for the most entertaining shows for you and your family.
Come see what's new at the Littman!
Coming Soon...
Click below for information on some of our upcoming shows and performances!