Catch These Upcoming Performances!
The Julius Littman Theater proudly presents a series of exciting shows for everyone in the family!
SNATAM KAUR
ORIGINAL LIGHT 2017 TOUR
May 2, 2017
Snatams Original light tour will bring her joyous,

uplifting music to audiences everywhere

as she performs both new compositions and

much-beloved songs from her rich catalog

of classic world devotional CDs.

For more details please visit

www.brightstarevents.net

Journey thru black
Saturday/ february 18, 2017
along 19th avenue between
164th street and 171st street
This is a FREE Community Event
However you must have a Ticket
Tickets can be obtained at PARKS and REC ADMINISTRATIVE OFFICE.
17051 NE 19TH AVENUE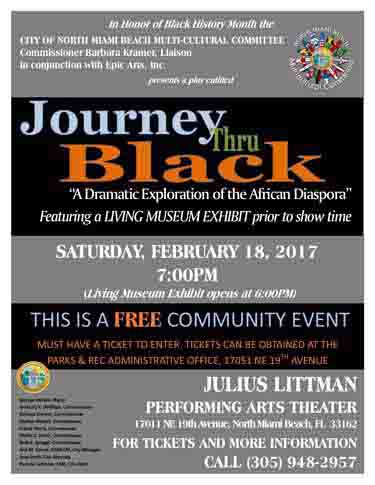 BACK IN TIME
APRIL 2 2017 AT 5PM
VK Dance Theater presents
The 21st CENTURY WALL
BROADWAY DANCE SHOW
BACK IN TIME
Doors open at 4pm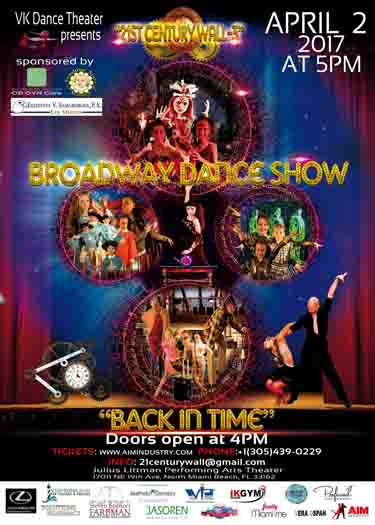 Grand Klezmer & Cantorial Concert
Comes to the Littman Theater
Sunday, February 12, 2017 @ 2:00pm
Tickets: @ Torah Treasures
Phone: (305) 673-6095
For more Information, please call
(305)770-4540