Catch These Upcoming Performances!
The Julius Littman Theater proudly presents a series of exciting shows for everyone in the family!
Right Girl, Wrong Address Stage Play
By Patrick Brown & Trevor Nairne
May 12, 2018 8pm
This hit comedy features Glen Titus Campbell, Sakina Deer, Keniesha Bowes, Courtney Wilson, Sharee Wilson, Akeem Mignott

Tickets are $40 for general, reserved $50, and $5 at the door.

For more details please call 954-298-1655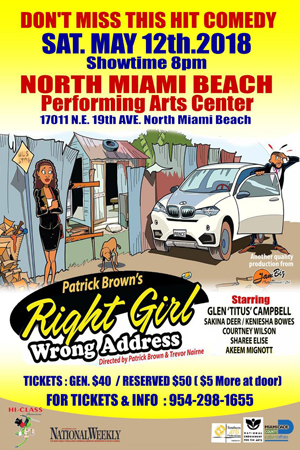 A Musical Journey Through The Decades
Thursday,May 31,2018 8:00pm
A musical tour of the most emblematic Jewish songs, to celebrate Israel 70th anniversary, performed by the voice of iconic Venezuelan pop singer Karina (@Karinalavoz), accompanied by the "Encantus Choir", conducted by one of the most prestigious Chorus Director in Latin America, Maibel Troia.
Get tickets here https://www.eventbrite.com/e/israel-isreal-tickets-45182921334
Jazz Appreciation Month with Shareef Clayton
Saturday,April 14th, 2018 at 7PM
Sponsored by the City of North Miami Beach, Shareef Clayton will be giving an electrifying jazz performance at the Littman Theater
This concert is free, but a Ticket is required and can picked up from the parks and recs office at 17051 NE19th Ave, North Miami Beach
Concert will be held at the Julius Littman Theater, 17011 NE 19th Ave,North Miami Beach, FL 33162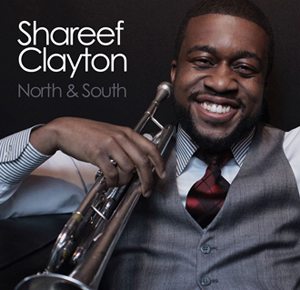 Valeriy Meladze
p>
Wed, May 2, 2018
Each live concert of Valery Meladze is an event, for it is not just a meeting with a romantic, a skeptic, a passionate lover or an ardent lover - this is a meeting with a musician, an Artist with a capital letter, who has been on the stage for many years singing for you. She sings to make your day, your whole life become brighter, kinder, that everything around, let it be for the evening, but it was "desperately beautiful". Each of his concerts is an enchanting festival of music and unforgettable impressions.
Tickets: www.russianhotline.com $50-$150

17011 NE 19th Ave, North Miami Beach, 33162.