Catch These Upcoming Performances!
The Julius Littman Theater proudly presents a series of exciting shows for everyone in the family!
"Comedy Woman"
A unique group in which women can fantastically joke about themselves and about others, their performances are always original and combine different numbers of which can be enough to laugh with jokes that require some thought.
Friday, Feb. 5, 2016 @ 8PM

Tickets: www.showbirzha.com



City of North Miami Beach Muti-Cultural Committee, Councilwoman Barbara Kramer, Liason in conjunction with docMiami International Film Festival Present:
"A Warm December"
Admission is FREE!
Friday, Feb. 26, 2016 @ 7pm
For More Info: 305-948-2957
For Tickets: CLICK HERE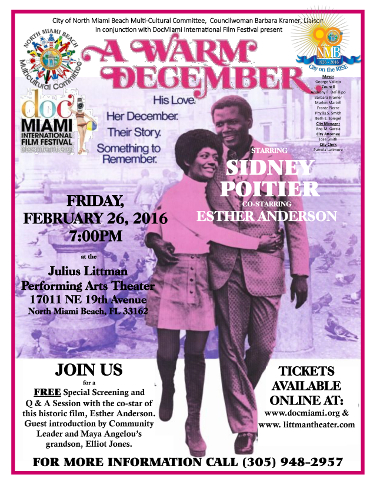 "12th Annual Miami Boishakhi Mela"
April 16 and 17th, 2016
Margolis Amphitheater

16501 NE 19th Ave, NMB, FL 33162


Email: bcomusa@gmail.com


Facebook: Miami Boishakhi Mela